Landsbankinn, an ever-smarter bank
Since the beginning of 2021, we have actively worked on the Bank's strategy titled Landsbankinn, an ever-smarter bank. At the core of our strategy is the ideal of mutual trust and personal approach to banking.
We place customer satisfaction first. Our enthusiastic engagement with new technology and development of digital solutions is fuelled by our drive to achieve success, which strengthens operations and boosts initiative. Our aim is to simplify life for our customers by making finance more approachable while simultaneously strengthening advisory service and information provision. We intend to continue to provide customers with exceptional service. That's Landsbankinn, an ever-smarter bank!
Three pillars of the strategy
The strategy is supported by three pillars, each of which promotes principles linked to different aspects of the Bank's operation - customers, infrastructure and human resources.
The first pillar is about customer satisfaction. Under this pillar, the principles are to simplify customers' lives and show initiative. We do this by developing simple solutions that are accessible around the clock and by utilising data to provide customers with personal and professional advice.
The second pillar is about on-going advancement. It refers to the fact that the Bank operates in a transforming environment and must respond by introducing effective ways to adapt and succeed. We want to advance with ever smarter operation, leveraging the Bank's data to offer tailored services. The Bank's operation is sound and secure, with a special focus on information security. We also aim to lead the way towards a sustainable future.
The third pillar is all about the success of our customers and the Bank's employees. We share in our customers' success and are driven by enthusiasm for results. It is our intention to develop the workplace of tomorrow, a diverse and flexible workplace that fosters collaboration and the development of ideas into solutions.
Trusted banking
Trust is our core value, a common thread that connects customer relations and external partners to internal activities and operation. Customers should be able to trust that we are there to help and that the Bank is confidently managed.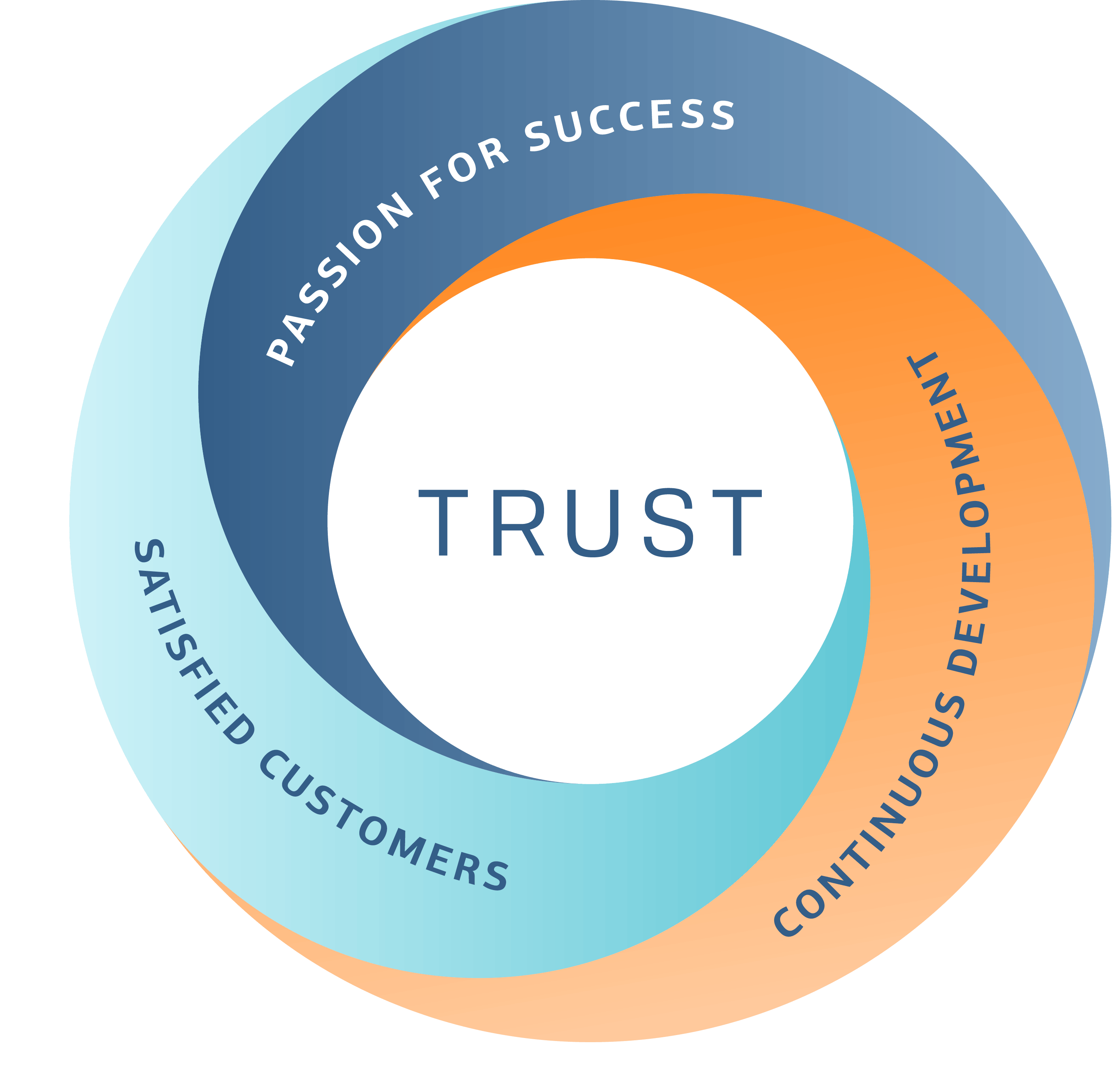 Clear goals for the next 10 years
As part of our strategic development, we set ambitious key goals leading up to the year 2030. The Bank's success will be evaluated regularly over the period and we'll adjust our focus to reflect the outcome. Measurable goals will be set to evaluate performance under the Bank's new strategy.
Our key goals are that customers should be able to tend to their own banking business independently, always - anywhere and anytime. We aim to increase fee and commission income by presenting new, value-adding solutions to the Bank's customers. Our strategy is to make Landsbankinn a leading Nordic bank in the future of finance.
Good tempo towards key goals
We follow our progress on implementing the strategy closely, as well as our work towards the key goals. The going has been good and we've achieved most of our goals on time or ahead of schedule, including goals to better utilise the Bank's date to improve services, enable customers to finalise most business transactions independently, increase fee and commission income and excel in the field of sustainability. We appreciate that this leads to growing customer satisfaction which encourages us to do even better and continue to succeed for the Bank and our customers.
Cookies
By clicking "Allow All", you agree to the use of cookies to enhance website functionality, analyse website usage and assist with marketing.
Ensure website functionality
Analyse usage so we can measure and enhance the quality of the website
Used to display personalised ads